In this article, we will discuss some helpful tips for moving into one of our assisted living facilities in the Denver surrounding areas. When new residents move into your loved ones room, an adjustment must always take place. We provide reorientation for new residents, as well as current residents. This means at times, clothes will be exchanged and assigned beds will be confusing for some residents.
Please remember to label all of your loved one's personal items. This could include sheets, pillow cases and even shoes. All items are left in the common areas at some point and another resident may pick that item up thinking it belongs to them. When proper labels are on an item, we can return it to the rightful owner.
Although, we would love to accommodate all requests, some are just not realistic with the number of residents at each Applewood Our House location. These requests may include ironing clothing, dry clean only clothing, and ironing sheets. We ask that you bring in wash and wear clothing. The residents are more comfortable in casual clothes on a daily basis. We do understand that you may want your loved one in a special outfit for outings with family. We will accommodate your requests for dressier attire for these occasions.
What to bring when you are helping your loved one move to an assisted living home… you will need to make sure everything is ready and in order, please remember…
SSN Card
ID
Insurance Cards
Medical Power of Attorney
Paperwork – Get together and sign paperwork as well as with the homes Administrator
Seven Days of Clothing – These should be marked with your loved one's name on them
Personal Hygiene Items – This includes items like shampoo, conditioner, Depends, etc.
A Personal Touch – Bring items to make your loved one's room feel like home (pictures, blankets, etc.)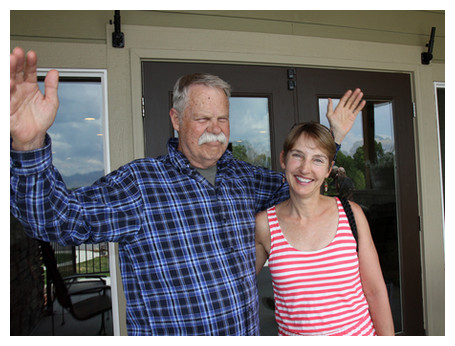 We have many families who tour Applewood Our House and are interested in pursuing the option of moving a family member to live with us. Please Click Here to get in touch with one of our memory care experts.
Deciding when it is time for your loved one to move to an assisted living facility and finding just the right home for your loved one can be difficult. We all want our loved ones to stay at home in a familiar environment as long as possible. The letter from our administrator at the link below can help guide you through this important decision.
   Thank you for taking good care of my grandpa. Your kindness, compassion and professionalism are what make you great."