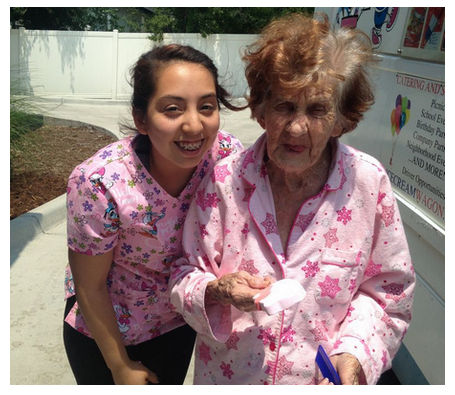 If you are looking for a career and want to grow with a Leading Assisted Living Home Care, please email us your interest and resume.
What does it mean to have careers with Applewood Our House? It starts with a warm relationship between staff and residents. This will probably be one of the most rewarding positions you have ever had. Read more to better inform yourself about us.
What Some of Our Employees are Saying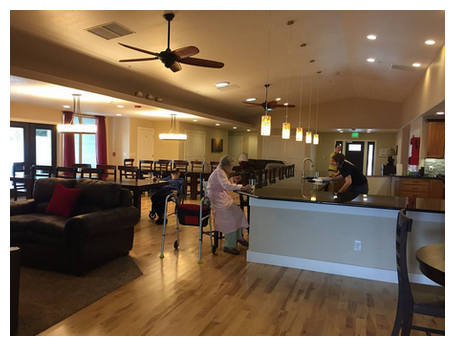 "There is a big difference between a corporation and privately owned facility. Corporations can care less about their employees or residents. Privately owned allow us to be ourselves with the residents which allow closer relationships with the residents."
"The pay was higher than other care centers. There were fewer residents, so it allowed for more individualized care and less structure. If a resident wants to sleep in until lunch that is their right."
"Applewood Our House is perfect because I have more time to be with a resident to give them the care they need."
"This company is more like a family. Other companies treat you like if you are nobody. This company makes you feel like you matter. Also, the care and attention provided for the residents are outstanding. In other assisted living facilities, they are just a number. Here they are a person that matters to us."
"Most companies tell you, 'don't get attached you're not their family their caregiver, etc.' Here at AOH, I can be me and love, attend, and care for all residents the way my Heart tells me to and not the way someone is forcing me to. I absolutely love where I am and wouldn't take any competitor up on a job if they offered me the world."
"I loved the feel of the facility. It just gave off a feeling of warmth."
"Applewood has a much more friendly and familiar atmosphere, very nice property, wonderful residents and hard working employees."
"Our house community is just a loving, caring place to work. The managers are very understanding, compassionate people. I can truly say that I love my job, I love the residents, and have a great time laughing with them every day."
"I love how the residents come first. This company is like one big family. Love working here."
SKILLS
Skilled in transfers
Peri care
Housekeeping
Help with ADLS
Managing challenging behaviors
PREFERRED: QMAP & CPR Certification
MUST HAVE: Pass a background check, reliable transportation
& open availability (i.e. OVERNIGHTS, SWING, ETC…)
Does this sound like something you are interested in? If so, why would you like to work at Applewood Our House? Please let us what makes you interested in working with and caring for elders. Just fill out the form below.
   Applewood Our House offers loving, compassionate care in a safe environment for your loved ones."