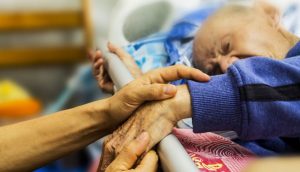 Funeral pre-planning is not a topic that any family wants to discuss. We know that it's impossible to live forever. However, we want to forget about it until that day approaches.
When someone passes away it is a traumatic experience for the family members that are left behind. Many times, when someone dies, the remaining family members are left to take care of funeral plans and expenses. That can include paying bills, finding documents, and making other decisions.
If you are a senior citizen, you can save your family a lot of extra problems during their time of grief by taking advantage of funeral pre-planning and preparing a proper checklist. While this can be difficult for some people to think about, it will be a blessing to your family. Let us discuss the advantages of planning your funeral in advance.
Advantages of Funeral Pre-Planning
There are many advantages of funeral pre-planning for you and your family. Here is a short list of benefits:
Lessens Grief – The first advantage is that it saves your family the sadness associated with making funeral arrangements.
Saves Money – It saves you and your family money. When you pre-plan a funeral you only pay the current cost of the funeral instead of paying higher rates at a later time.
Installments – Most funeral homes will allow you to pay for your pre-planned funeral in installments.
Easy to Do – Pre-planning a funeral is simple and allows you to ensure that all of your final wishes are met.
Choice of Funding – Funeral pre-planning allows you to choose how your funeral will be funded. You could pay for it with life insurance, installment payments, or some other method.
Peace of Mind – You will also have peace of mind knowing that all of your final arrangements are made. It's nice to know that your wishes will be carried out, and your family will not have to deal with any unnecessary issues during their time of grief.

Funeral Pre-Planning Steps
Here are three steps to follow when you are going to pre-plan your funeral.
1. Make Your Will – The first is to make out a will. This can be done in several ways. The most reliable is to have a lawyer prepare your will. Unfortunately, this can also be the most expensive. You can also use software to create your will. Or, you can use one of the many websites that offer preparation of wills.
2. Plan Your Funeral – The next step is to plan your funeral. The funeral home you choose will have a funeral director. Funeral directors can be very helpful with funeral pre-planning. Decide on what type of ceremony you would like to have, and the funeral director can provide you with a list of plans that you can choose from.
3. Funding – The last step is to fund your funeral. You will have many options for paying for your funeral when you pre-plan.
Short Funeral Checklist
Church – If you are a religious person, choose what church you want your services to be held.
Clergy – Do you have a particular priest, rabbi, imam, pastor, or reverend to preside over your funeral?
Music – Choose the music that you would like at your funeral, and how the music will be presented. Will you have live singers? Will you use a sound system, or have other presentations?
Visitation – You need to decide if you want a visitation or not.
Viewing – Choose if you want the visitation to be in an open or closed casket.
Obituary – Decide if you want an obituary read. There are some people that opt to write their own obituaries.
Pallbearers – You should list them by name if possible.
Contributions – Let others know about memorial contributions. If you want them, you should specify where the money will go (bank, church, charity, or family members).Veterans – If you are a veteran, do you want a military burial?
Clothing – You can choose what outfit you would like to be buried in.
Funeral Pre-Planning – Conclusion
As you can see, there are many decisions to be made when it comes to planning a funeral. All of these decisions can be stressful for anyone in your family. That is why it will be a blessing to your family if you take advantage of funeral pre-planning.