Q: At what point would we have to move out?
A: We age in place, which means that we bring in other outside services whether that be physical therapy or hospice to ensure your loved one can remain here through the end of life.
Q: What other items are not covered in the cost?
A: Beauty salon, medication co-pays.
Q: What behaviors would you discharge my loved one for?
A: We typically do not discharge for behaviors. We try to find the cause of the behavior, a medical condition, anxiety, sun-downers and/or a multitude of other causes.
Q: How frequently does the room get cleaned/laundry?
A: Laundry and room cleaning is done on the same days as showers.
Q: Do you provide snacks or can we bring in their favorite snacks?
A: We provide snacks and can even provide your loved one's favorite snacks.
Q: How frequently does someone help my loved one shower?
A: We have a schedule of every other day. We offer everything from stand by assist to full assist with dressing, toileting and showering.
Q: How many staff members do you have working throughout the day?
A: We have two caregivers around the clock, plus other support staff such as the House Manager, cook and cleaning staff.
Q: Do we have to continue to take our loved one to the doctor?
A: We have a doctor that comes once a week to the building and takes most insurances with the exception of Kaiser and VA patients. We can have our Kaiser patients put on a rounding service as well, but sometimes it takes a little time to accomplish.
Q: What are accepted payment options at Applewood Our House?
A: We are private pay for our services, licensed by the State of Colorado. We accept VA, LTC and Private Pay.
Q: Do we have to bring in the prescription medications?
A: We contract with a pharmacy that delivers the medication directly to our facilities.
Q: Do we have to provide the linens or furniture?
A: We provide the linens unless there is a specific bedspread you would like to bring. The furniture is a family preference. We can provide the furniture or you can provide the furniture.
Q: Is the staff awake 24 hrs?
A: Yes.
Q: What are the pet policies at Applewood Our House?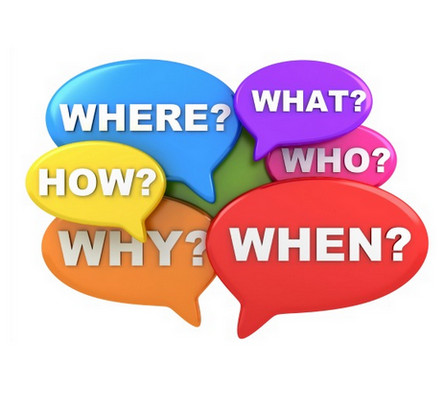 A: We do allow pets and have to review the size and needs for the pet to ensure we can care for them properly. It is a decision made by the administrator at the time of the assessment.
Q: How close is the Applewood Our House community to friends that my loved one visits with? Can they come visit?
A: Our homes are in Golden, Lakewood and Arvada, we typically can ensure your loved one has a convenient location for you and friends to visit.
Q: What is the cost and what is the move in fee used for?
A: $4,500 for a semi-private and $5,500 for a private. The move in fee is used for the maintenance of the room after and before someone moves in. Paint, carpet, music, TV, mood color light because we want the best for each resident and family.
Q: What Transportation options are there at Applewood Our House?
A: We have our own shuttle bus to use for activities and fun. Most of the residents do not require to be away as our services of physicians and PT and other needs are brought into the home.
Q: What are the size of the rooms?
A: Our room sizes vary a little at each house but the typical dimensions are 140 square feet. Typically as 12 by 11 or so space.
Q: Does our loved one have to leave at the end of life when living at Applewood Our House?
A: Your loved ones at Applewood Our House do not have to leave at the end of life, we age in place and offer Hospice Services of your choice to come to comfort our residents until the end.
Q: When looking for senior living for loved ones, why is Applewood Our House different?
A: We offer heartfelt compassionate care. Our caregivers have a passion for the elderly, love to learn from them, care for them and have fun with them.
Q: What is the quality of the food like at Applewood Our House?
A: The food at Applewood Our House is "home made" and freshly prepared every evening by the overnight staff for the next day at that home. We use Groves Menus to generate balanced and nutritious food options daily. (of course, a little treat is part of the plan)
Q: Are there other people in the community that would have shared interests with my loved one?
A: Our residents become friends, some are roommates and do enjoy the company and relationship of having a close friend with them day in and day out. We have shared interests from painting to cooking, we do learn about our residents lives and honor those interests and bring them back in some fashion for each one.
Q: What's the lifestyle like – what does it feel like to live in Applewood Our House?
A: The lifestyle and feel of the Applewood Our House homes are warm with today's feel of flooring, nice updated kitchens and bathroom, a great backyard to walk, grow vegetables and enjoy sunny warm Colorado days. We try to ensure when our residents can help, we offer options for them to participate with daily needs and also to have activities, walks and relationships with other residents and care staff.
Q: What medical services were offered at Applewood Our House?
A: We have physician services provided weekly. A doctor comes in to visit the residents and determines the needs and levels of care with services and medications. We have physical therapy that may be brought in, and we also have Hospice care while our residents can age in place.
Q: What is the staff to resident ratio at Applewood Our House?
A: The ratio is one caregiver to every six residents, plus a manager at the homes.
Q: How can Applewood Our House create community could help or improve my loved ones well being?
A: Our communities offer a small residential environment with heartfelt caring relationships from the caregivers, the other residents, the Doctor that comes to visit. Our residents become friends with each other and the caring staff. With our small homes of 12 or 16 residents this is an opportunity that is well supported and becomes a natural growth organically with our communities.
Q: How close is Applewood Our House to a hospital?
A: Each home is at a different location but the hospitals are within 5-10 minutes of any of them.
Q: What events take place outside the homes?
A: We have a calendar of events that take place throughout the year, we have the Pet Therapy Ranch in Lakewood, enjoying time with horses, goats, dogs, we have trips to the Aquarium in Denver, we have been Bowling at a small bowling alley to make it calm and easy for the residents, we have a big evening at the local Wheat Ridge Circus tent in late summer, we also go fishing up at the Trout ponds in the Mountains, we have a big Harvest Festival in the fall with Chili Cook Offs and Face Painting and love our families to participate and help us come up with more fun ideas…
Q: What are the types of care offered at Applewood Our House?
A: Applewood Our House specializes in Dementia Care. We have all types of Dementia residents from Alzheimer's to Frontal Lobe Dementia. Our main focus is Memory Care.
   The team is super hard-working, cheerful and skillful with the residents, and always helpful with my concerns."